Joining Mrs Hussain for Afternoon Tea on 11th October were:
​
Olivia 1M, Aiden 2R
Elizabeth 3R, Harsha 4A
Jaiden 4M, Eva 6E
It was encouraging to see children proudly sharing their work with everyone at the tea. Jaiden said he wants to become a Head teacher when he grows up (so, watch this space!)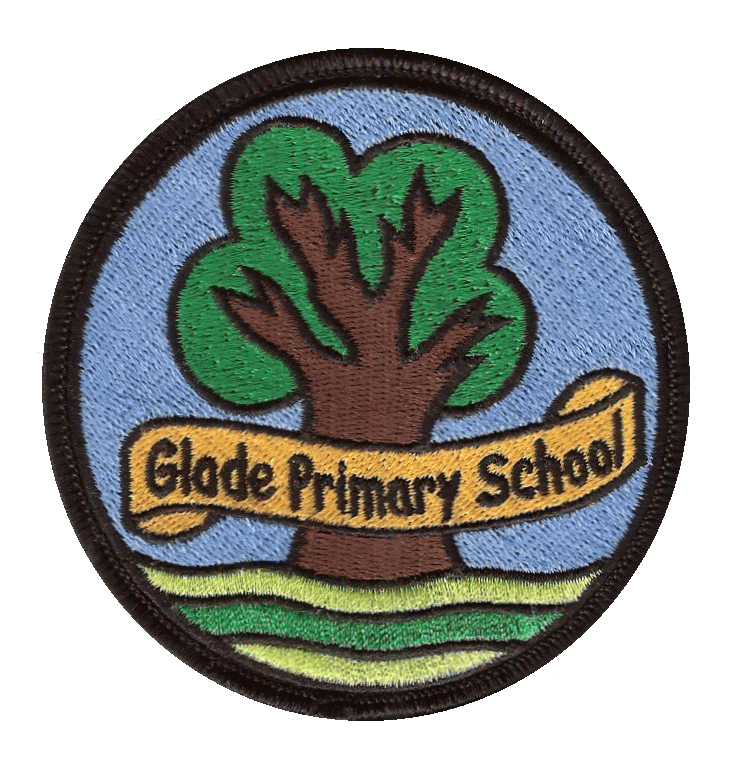 Long term plans (

Download

)
Modern Foreign Languages
Intent:
'Languages are an essential part of a broad, balanced curriculum. Not only do they provide an opportunity to communicate more effectively with others, they also help children to understand what it is to be a global citizen. This includes the importance of tolerance and understanding, which is crucial knowledge in today's world.' (Michael Wardle HMI for languages).
Our vision is for all pupils to share and celebrate the wealth of languages spoken in our school and to become lifelong language learners.
​
At Glade, we aim to:
To remove any barriers to learning.

Increase pupils' knowledge and develop skills associated with language acquisition

Teach and develop a range of deep transferable skills which can also be used to promote their social and cultural development.

Prepare pupils for life after school and tackle social disadvantage.

Inspire our pupils to become inquisitive, resilient, creative, independent and active global citizens with the confidence to use and build on their language knowledge, learning and experiences - both inside and beyond the classroom.

We endeavour to teach children those transferable skills that enable them to reach other areas of the curriculum by providing a range of opportunities to explore styles of learning

Use modern language learning skills to help support English skills.

learn from others' cultural capital and have an appreciation of other languages and culture.

Encourage a range of learning styles and use of spaces, including outdoor learning, where possible.

Promote our curriculum drivers: well-being, creativity and global citizenship.
Implementation:
The focus language at Glade is French, although, the choice of language is secondary to the nurturing of confidence, enthusiasm and a love of languages. Through cross-curricular activities and positive language learning experiences, we aim to facilitate the development of effective and transferable language learning skills that will provide a gateway to the wider world.
To achieve this, consultations with our pupils are invaluable for our pupils to have a voice, to give their feedback and express what interests them and what they want to learn. This ensures all our learners are immersed in stimulating and fun teaching and learning activities which capture their imagination and interest, whatever their social background or ability.
Impact:
Through feedback from secondary schools and the attainment of our pupils when they leave primary education, we are confident our learners are equipped with the skills and understanding to become responsible and effective contributors to a changing world with an understanding and appreciation of cultures and languages in addition to their own. Assessment of these skills is evidenced through individual books, children's presentations, conversations in French and other practical tasks. Additionally, children have opportunities to share French and other languages during whole school events.
With the design of our French curriculum, our children at Glade:
Develop a strong pupil voice (Article 12 UNCRC) with the ability to articulate their ideas clearly, regardless of background

Children leave Glade with a deeper understanding of French, world cultures and know the importance of celebrating diversity, language and cultural differences.