Joining Mrs Hussain for Afternoon Tea on 11th October were:
​
Olivia 1M, Aiden 2R
Elizabeth 3R, Harsha 4A
Jaiden 4M, Eva 6E
It was encouraging to see children proudly sharing their work with everyone at the tea. Jaiden said he wants to become a Head teacher when he grows up (so, watch this space!)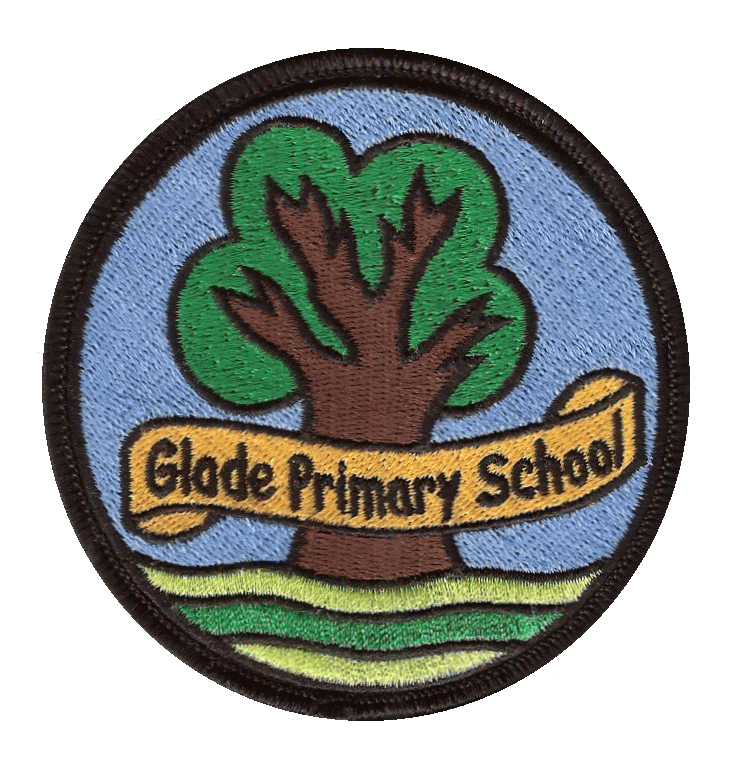 The Choir perform at St Margaret's Church
Westminster Abbey
'Singing for Syrians' harnesses the power of music to raise money for Syria's most vulnerable.
On 1st December 2022, our KS2 Choir started the festive season with a night of carols and joy at St Margaret's Church, Westminster.
Our wonderful Choir sang so confidently with St. Margaret's Church adult choir. One of the priests at the church commented how our choir was the best children's choir he had ever heard!
Thank you to everyone who supported this worthy cause by attending the Carol Service. All funds raised will go directly to health and education projects that are supporting the livelihoods of Syrian doctors and teachers, as well as vital services to their local communities. Thank you to Jonny Walker for recommending our school choir to the organisers of Singing for Syrians. A special thank you to Mrs Robinson for her time and dedication in rehearsing with the Choir in such a short time.
'Twas brillig, and the slithy toves
Did gyre and gimble in the wabe:
All mimsy were the borogoves,
Years 4 Trip to Colchester Castle
Year 4 had an exciting and educational trip to Colchester Castle. They were able to learn all about the Romans in Britain. They built houses, toured the ancient ruins and handled artefacts. The children's excellent behaviour was commented on by members of staff at the museum and other schools also visiting at the time. A fun day was had by all.
Years 3 and 4 Poetry at Glade
World Book Day 2021
​
Children at Glade wrote poetry for World Book Day, working with Jonny and Adisa the Verbalizer. Year 3 focused on nature and nonsense, whilst Y4 explored anecdotal poetry in the Michael Rosen style.
Years 5 and 6 Poetry at Glade
World Book Day 2021
Year 5 had lots of fun performing 'To Valhalla we will go', the Viking Sea Shanty which they had written lyrics for using their knowledge of Viking life.
​
To the land of gold
Or so we've been told
Rich land to farm
in contrast to our home
We are Vikings,
We pillage and plunder
Say no to us
You'll be killed… quicker than thunder!
We swing our swords
And slay and slaughter
Don't want to lose
So I can see my daughter,
But to die in battle
Is noble , don't you know
We will fight to our death
To Valhalla, we will go!
We sail in longboats
Tall and proud
Carved heads of dragons
Roar louder than loud
We were born for battle
we are folk of valour
Odin will be there when the
Valkyries take us to Valhalla
We swing our swords
And slay and slaughter
Don't want to lose
So I can see my daughter,
But to die in battle
Is noble , don't you know
We will fight to our death
To Valhalla, we will go!

They believe we're savages
That's only half the story
Though jewels and wealth in monasteries
see bloody death so gory
Once the kingdom's ours
We will take the crown
And together with our clan
Our future will be found
We swing our swords
And slay and slaughter
Don't want to lose x 2
So I can see my daughter,
But to die in battle
Is noble , don't you know
We will fight to our death
To Valhalla, we will go!
Friday is the beginning of the Lunar New Year celebrations enjoyed by millions of Chinese people around the world. 2021 is the year of the Ox. Watch this video to find out about the Lunar New Year story and how it is celebrated.
2020 Christmas Performances
Year 6 have been using their knowledge of rhythms to accompany the upbeat Christmas song 'Sleigh Ride', written in 1948 by Leroy Anderson.
Year 5 have used their knowledge and skills of cyclic music to perform a piece inspired by Indonesian Gamelan music, with some additional Christmassy bells!
Year 4 are bringing in Christmas with 'I heard a noise on the rooftop' a Jazzy song by Tom Fletcher sung in Makaton sign language.
Year 3 have been having fun exploring pitch with boomwhackers in their rendition of 'Frosty the Snowman'.
Here, Year 2 are using their knowledge of solfa, (a way of learning pitch you may recall from the film, The Sound of Music) to celebrate Christmas with their rendition of Ho, Ho, Ho.
In Year 1, the children have been learning about 'The Nutcracker' story and ballet and listening and responding to the beautiful music composed for the ballet by Tchaikovsky. Here they are accompanying 'Trepak – The Russian Dance'
Staff performance - Carol of the bells
Last term in Year 2 our topic was the Great Fire of London. We wrote amazing poems about fire, wrote a diary entry just like Samuel Pepys, burned houses to explore why the fire spread so quickly, looked at ways people used to fight fires then and how we fight fires now.
To finish our topic we decided to film a news report to put together all of our learning. Our reporters interviewed people living in London during the Great Fire. We had great fun recording our news report and we hope you enjoy watching it!
Well done Year 2!
Year one children took part in the 'Big Soup' event (this also helped to get the level 4 award from the RHS).
Try making this delicious healthy lentil and tomato soup and get some veg in your life!
For Internet Safety Day children were encouraged to write messages, with the motto 'free to be'#! It was a great way to encourage children to talk freely and positively about what they want the Internet world to be. They took part in activities such as creating their own Avatars to understand the importance of protecting our identity.
Year 5 Had a fantastic visit to Salix Lakes looking at local flora and exploring the natural environment as part of their art and science curriculum work, promoting our ethos of outdoor learning.
More outdoor learning for year 5. The pupils looked at the school environment, collecting materials they found on site, assessing the environmental impact of them and analysing the results.
Year 5 children represented Glade in the dance and art categories at Cranbrook's Winter Arts Festival. While we didn't win any medals, the children did a fantastic job and we are very proud of them!
Recently Year 5 have participated in 'East Zingt!'
The essence of the project was to celebrate Yiddish song and learn about the cultural context of the music whilst learning and performing in both Yiddish and English.

There were 5 half day workshops in School with professional Klezmer musicians and finally a performance at Ilford Town Hall together with Jewish and non-Jewish schools in the borough.

Quotes from pupils:
"I really enjoyed the East Zingt project because I think it was an amazing opportunity being able to sing with a real Klezmer band and it was wonderful being able to learn Yiddish." Maisha 5J

"I enjoyed performing in front of the audience, 4 schools and lots of parents, although it was very nerve racking! Overall, the experience was amazing! Sahib 5J

"Being at Ilford Town Hall was a fantastic experience, and performing on stage was such a joy! Learning about different cultures is very enjoyable and educational. It was a glorious opportunity for year 5 to sing Yiddish music. It was the best!" Allegra

From staff:
"A great opportunity for schools to mix and share a unique experience. The children thoroughly enjoyed learning the music and history behind this project.

It is so important for schools and other groups to promote an understanding of one another's cultures."
We were invited to the TfL STARS Top Schools event at City Hall on Tue 7th Jan where we won the regional excellence award for our achievements in active and safer travel initiatives, including our work with the Air Action project last year. As only one of three Redbridge schools nominated, we were very proud to win. Moeez Sheikh and Claudia Rivas accompanied Ms Ellis and Mrs Jain as representatives of the Article 12 group who worked hard on the project. Congratulations also to our Junior Travel Ambassadors (JTAs) who work consistently throughout the year to ensure that we are all travelling actively, safetly and sustainably to school.
We are very fortunate in Year 4 to have England netball coach, Yasmin Parsons, teach us for our outdoor P.E lessons this term. We have been learning all about passing and shooting and look forward to using our skills in a match soon! Netball isn't just for girls, boys enjoy it too!
Year 4 had a great Greek day when 'History off the page' visited to deliver an Ancient Greek workshop. In the morning we tried some traditional Greek skills, including soap carving, pottery painting and wax tablet making and in the afternoon, we enjoyed a traditional Greek banquet and entertained each other with Greek myths and dancing.
Key Stage 2 Chess club takes place weekly with Mrs. Hussain. Playing chess has many benefits such as improving attention span, increasing the ability to focus, strategic thinking and confidence in decision making. It would be great to see some girls join chess club!
On Monday 4th November Year 3 visited the Barbican to listen to the London Symphony Orchestra play The Erlking and other forest tunes.
On Thursday 17th October year 3 visited Epping Forest as part of our Science work on Plants. We had a very fun and muddy day!
Jayden in Year 2 Gets a shout-out from Newsround!
9-a-side Football at Woodbridge High School against Churchfields - first league game
7-a-side Tag Rugby at Wanstead Rugby Club - 6th November 2019
​
​
7-a-side football team @ Forest Academy 13 November 2019
Years 1 and 2 perform 'Hooray In A Manger' for their Christmas play
To support the Mayor of London's fight for climate change. We planted three Trees to Grow and Love outside the children's playground in the staff car park.
A selection of photos from this years Christmas jumper day and Christmas dinner day. All money raised for the Christmas jumper day will go to the charity 'Save the Children'.
We were treated to a lovely Christmas assembly by Helen from the Christian Education Project who reminded us of the true meaning of Christmas and shared the message that the best gift at Christmas is helping others.
Year 6 early morning maths booster where pupils explored nets of pyramids and prisms.
On Tuesday 21st January, Year 4 enjoyed a Roman treasure challenge video conference run by the British Museum.