Joining Mrs Hussain for Afternoon Tea on 11th October were:
​
Olivia 1M, Aiden 2R
Elizabeth 3R, Harsha 4A
Jaiden 4M, Eva 6E
It was encouraging to see children proudly sharing their work with everyone at the tea. Jaiden said he wants to become a Head teacher when he grows up (so, watch this space!)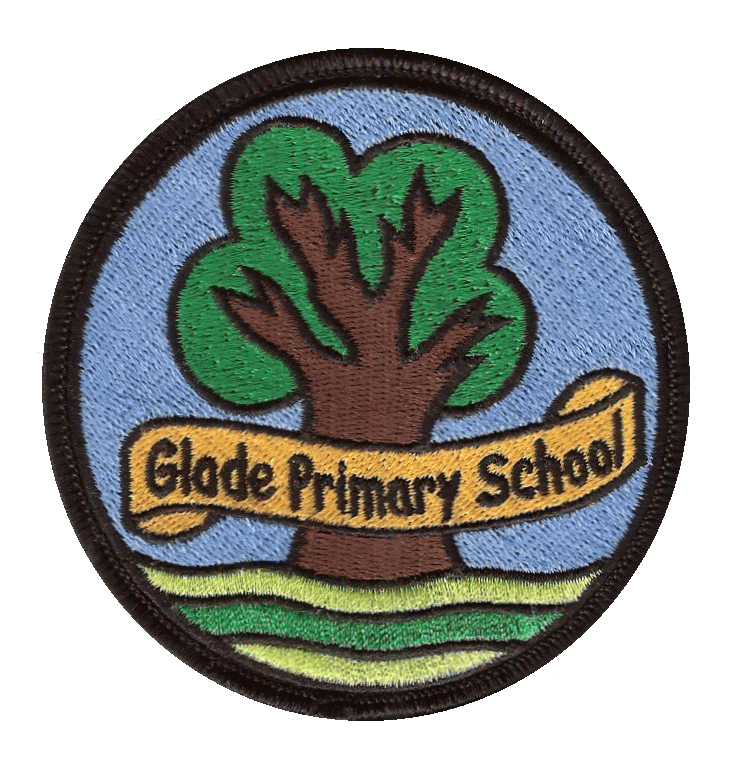 The United Nations Convention On The
Rights Of The Child – The Children's Version
The Article of the Week is Article 31:
Article 31 (leisure, play and culture): Every child has the right to relax, play and take part in a wide range of cultural and artistic activities.
Glade Primary school in Clayhall, Redbridge
receives prestigious

Unicef UK Gold Award
You will be delighted to hear that Glade Primary school has been awarded Gold by Unicef UK's Rights Respecting School programme.
Unicef is the world's leading organisation working for children and their rights. The Rights Respecting Schools Award is granted to schools that show commitment to promoting and realising children's rights and encouraging adults, children and young people to respect the rights of others in school. Gold is the highest accolade given by Unicef UK and shows a deep and thorough commitment to children's rights at all levels of school life. There are over 400 schools across England, Scotland, Northern Ireland and Wales that have received Gold.

The school has been working with Unicef UK since September 2017. They received their Silver certificate in July 2018. The Steering Group will be presenting a special assembly to mark this wonderful achievement on Wednesday 25th September at 9:05am and will exhibit the Gold certificate and banner. All parents and carers are most welcome to attend.
Mrs Hussain, our new head teacher, commented: "We are very proud to be a Rights Respecting school. The 'Rights Respecting Award' helps our children grow into thoughtful, respectful and responsible young members of the school. By learning about their rights, our children also learn about the importance of respecting the rights of others and how to contribute positively to the wider community.
A big thank you to Mrs. Jain and the Article 12 group for leading this award process by putting children's rights at the heart of the curriculum."

The Award recognises achievement in putting the United Nations Convention on the Rights of the Child at the heart of a school's planning, policies and practice. A Rights Respecting School is a community where children's rights are learned, taught, practised, respected, protected and promoted. Unicef UK Rights Respecting Schools Gold Assessor, Anita Haigh, said: It is evident that children's rights are embedded across the school and underpin every facet of school life.
Particular strengths of the school include:
​
Secure knowledge and understanding of the UN Convention on the Rights of the Child (CRC).

A clear strategic commitment to the principles and values of the CRC.

A supportive and inclusive ethos based on mutually respectful relationships.

Strong pupil voice and leadership.

A proactive stance to engage with parents and the wider local community.

The Unicef UK Rights Respecting Schools initiative is aimed at schools across the UK, including those in an early years setting. This year the programme has received additional support from The People's Postcode Lottery. This vital funding is helping Unicef UK continue its work with over 4500 primary schools, secondary schools, schools for children and young people with special educational needs and pupil referral units across England, Northern Ireland, Scotland and Wales. Schools have reported a positive impact on pupil behaviour, relationships and well-being by enhancing pupil's self-esteem, leading to less truancy and bullying, better learning and improved academic standards.

For further information or photography please contact:
[Mrs S Jain, RRSA Coordinator, Glade Primary]
For further details about Unicef UK and RRSA, please contact:
Samantha Bradey, Unicef UK Communications and Resources Officer +44 (0)20 7375 6119 SamanthaB@unicef.org.uk

About the Unicef UK Rights Respecting Schools Award
Unicef works with schools in the UK to create safe and inspiring places to learn, where children are respected, their talents are nurtured and they are able to thrive. Our Rights Respecting Schools Award embeds these values in daily school life and gives children the best chance to lead happy, healthy lives and to be responsible, active citizens.
Using the UN Convention on the Rights of the Child (CRC) as our guide, we are working with more UK schools than almost any other organisation. 1.6 million children in the UK go to a Rights Respecting School and more than 4,500 schools up and down the country are working towards the Award

About Unicef
Unicef is the world's leading organisation for children, promoting the rights and wellbeing of every child, in everything we do. Together with our partners, we work in 190 countries and territories to translate that commitment into practical action, focusing special effort on reaching the most vulnerable and excluded children, to the benefit of all children, everywhere.
Unicef UK raises funds to protect children in danger, transform their lives and build a safer world for tomorrow's children. As a registered charity we raise funds through donations from individuals, organisations and companies and we lobby and campaign to keep children safe. Unicef UK also runs programmes in schools, hospitals and with local authorities in the UK. For more information please visit unicef.org.uk.

For further information, please contact:
​
Mrs S Jain, Rights Respecting Coordinator, Glade Primary School