Joining Mrs Hussain for Afternoon Tea on 11th October were:
​
Olivia 1M, Aiden 2R
Elizabeth 3R, Harsha 4A
Jaiden 4M, Eva 6E
It was encouraging to see children proudly sharing their work with everyone at the tea. Jaiden said he wants to become a Head teacher when he grows up (so, watch this space!)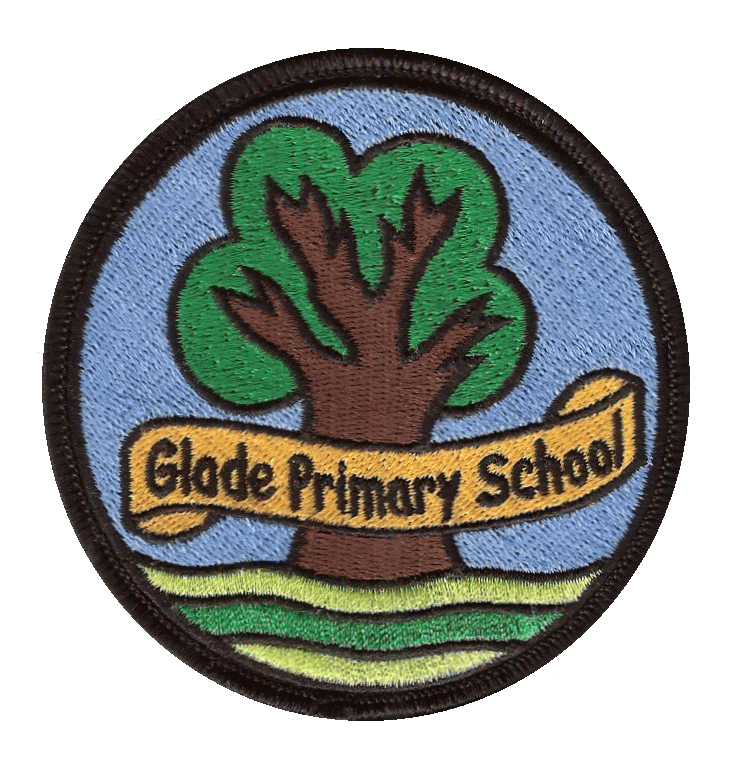 WE STAND UNITED AGAINST RACISM
United Nations Convention on the Rights of the Child:
​
Article 2 (Non-discrimination): Every child has rights, whatever their
ethnicity, gender, religion, language, abilities or any other status.
​
The staff and children at Glade Primary expressed their solidarity for the Black Lives Matter
movement and anti-racism, addressing the current social injustice that has been raised following
on from the death of George Floyd.
Hover over the pictures to reveal them
You can contribute to this collage by emailing a selfie photo with your poster to your class teacher. Posters must be submitted by Wednesday 24th June.
At Glade, we are proud to celebrate our rich diversity of cultures. Black History Month is a month set aside to learn, honour, and celebrate the achievements of black men and women throughout history. We have been looking at black history, heritage, culture and achievements. Each year group focused on a different area of achievement.
Early Years
​
We have looked at Africa and found out many facts. We loved reading Handa's Surprise and Anna Hibiscus. We enjoyed finding out about some traditional African food and cooking Yams. We looked at some of the animals that live in Africa and created some wonderful collages of them. We also painted some African pictures.
Year 1
​
We enjoyed learning about famous black inventors. We looked at Augustus Jackson, who invented new recipes and a better technique for making ice cream and Andrew Beard, who invented the first automatic railroad car coupler in 1897. In Art, we looked at the work of Chris Ofili. We linked his work with another artist who inspired us, Andy Goldsworthy.
Year 2
​
In Year 2 we have been looking at famous black females. We looked at Mary Seacole, a nurse during the war and Harriet Tubman, a political activist. We created biographies, leaflets and fact wheels. We learnt that you can be successful regardless of your gender or the colour of your skin. We enjoyed reading The Greedy Zebra and created art work around it. We also created tribal clothing.
Year 3
​
Year 3 looked at Leaders in Black History. We wrote a biography/fact file on Desmond Tutu, Nelson Mandela, Rosa Parks, Martin Luther King Junior and Barrack Obama. We spoke about their achievements and looked at their early life and their journeys to leadership. We spoke about some of the qualities of successful leaders and considered our own leadership skills.
Year 4
​
Year 4 have been looking at famous black musicians. We enjoyed finding out about the lives of and listening to the music of such classics including, Louis Armstrong, Bob Marley, Stevie Wonder, James Brown and Ella Fitzgerald. We spoke about their achievements and looked at their early life and their journeys to success. We looked at how they shaped the music scene and acted as role models for musicians of today. We discussed the types of music that we enjoy and looked at some dances in different cultures.
Year 5
​
In Year 5 we looked at famous black astronauts. We examined the life and achievements of Mae Jamison, the first black woman astronaut. We were inspired by the hard work that she had to put in to be selected and recognised as a truly remarkable person. We created some colourful posters to show what we have learnt about this amazing person.
Year 6
​
In Year 6, we have celebrated Black History by looking at the life of Walter Tull (who was the first ethnic minority footballer to play for Clapton FC, Northampton FC and Tottenham Hotspurs) and his heroic contribution to World War 1. We took part in the national #Tull100 programme and invited West Ham United coaches to teach us more about Walter Tull's life. We will be receiving a medal for this, which we will be decorating to symbolise Tull's life. We also studied Benjamin Zephaniah's contribution to various forms of literature based on his experience of racism and his performance at the Royal Albert Hall with Nelson Mandela, in order to raise awareness of the apartheid. We thoroughly enjoyed and appreciated his poetry; we also attempted to perform some of his raps.
As part of their ongoing work during Black History Month Year 6 used our video conferencing equipment to speak with Chris Lubbe, who was Nelson Mandela's bodyguard, and to learn about apartheid in South Africa and Nelson Mandela's changes.