Joining Mrs Hussain for Afternoon Tea on 11th October were:
​
Olivia 1M, Aiden 2R
Elizabeth 3R, Harsha 4A
Jaiden 4M, Eva 6E
It was encouraging to see children proudly sharing their work with everyone at the tea. Jaiden said he wants to become a Head teacher when he grows up (so, watch this space!)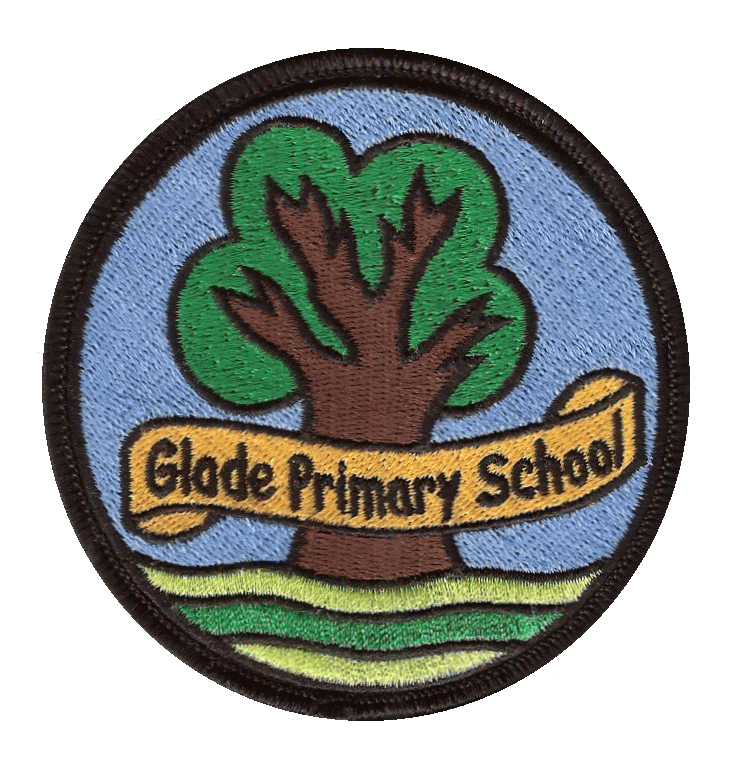 ​
Glade Primary School receives the 'Wellbeing Award for Schools'
The WAS focuses on changing the long-term culture of the whole school. This award is evidence that mental health and wellbeing sit at the heart of our school life at Glade.
The wellbeing lead (SENCO), Head, SLT and Governors are committed to promoting emotional wellbeing and mental health (EWMH) across the whole school. The staff at Glade Primary demonstrate a comprehensive understanding of what underpins effective practice and how they can support children, families and each other.
The strengths identified during our verification:
There is a good range of targeted interventions and whole school support for EWMH including emotion coaching, mindfulness, wellbeing club (for children who need additional support at break times), chill zones and a sensory garden. Displays and messages around the school, assemblies and newsletters all reinforce positive messaging around EWMH.
Pupils are involved through the Article 12 group (school council) and as trained peer mediators and bubble buddies.
Children can share strategies that they use to support themselves and others. They can talk about what they do in MH sessions, using the worry ('bubble') box and how mindfulness, listening to music, drawing and yoga sessions help them feel calm. They know who to talk to if they are worried and have lots of ideas for supporting friends. "Everyone gets sad sometimes and talking to other people can help if you are sad"
Concerns, including changes in behaviour, are recorded via CPOMS, weekly phase meetings, vulnerable child register etc.
A counsellor is available to support individual children and staff. 5 members of staff, including the Headteacher, are qualified Mental Health First Aiders.
The school worked hard to support vulnerable children and families during lockdown – both to support their learning and in practical ways including delivering packed lunches and food parcels. A full recovery curriculum, focusing on EWMH, is in place.
Staff speak highly of how the school supports their wellbeing. EWMH is included in staff meetings which frequently begin with a mindfulness session. Senior managers ensured that everyone felt supported during the recent lockdown. Staff meetings continued online and individual staff were checked in with regularly. SLT offer debriefs where staff have been involved in stressful situations and supervision is available through the Borough Ed Psych team.
Staff say that concerns about workload are addressed constructively and can point to specific changes that they have found helpful.
There is a comprehensive MH and WB policy which has been put together by the wellbeing lead following research and tailored to the needs of the school. There is good buy-in from senior and middle leaders and it informs other policies such as PSHE and Behaviour. There is a clear, well-monitored strategy for EWMH which is referenced in the SDP.
There is a comprehensive CPD programme for all staff including ELSA, ACES, MHFA and resilience training from Young Minds.
Parents say that the school informs them about EWMH though newsletters, emails, posters etc. They have been involved in surveys and questionnaires, offered workshops and raised funds for wellbeing activities. They can give many examples of how the school supports their children – both generally and specifically – and speak very highly of them. Some have accessed ACES and other wellbeing training through the school.
The school has developed strong links with services across the borough. Effective relationships allow then to challenge decisions, shape provision and contribute to commissioning discussions.
Headteacher, Farzana Hussain said, "I am thrilled at the outcome of our WAS verification. I am proud of the staff at Glade Primary who are passionate about the wellbeing of our children and one another. This award is a reflection of the commitment and dedication put in by our wellbeing lead, Sue Jones, and staffing body.
This is not the end; it is just the beginning of a cycle where we shall continue our excellent work to promote good mental health and wellbeing at Glade Primary School".
The Glade Forest
Through our 'Ready to learn' curriculum, our children are not only making academic progress but are also developing emotionally. Glade Primary is fortunate to have its own forest which children have access to and teachers can develop learning outside the classroom. This term we have had poetry sessions in our forest which children have thoroughly enjoyed:
https://www.youtube.com/watch?v=8kUfdanDZQg
Year 6 pupils worked with Jonny Walker from 'Otherwise Education' where they explored the poetry of so many writers including Sukumar Ray, Michael Rosen, Zaro Weil, Stevie Smith, Sabrina Mahfouz and even a bit of John Cooper Clarke for good measure.
Year 3 children are writing their own Jabberwocky- inspired poems. Children are getting in to character, and developed their own nonsensical beasts!
The School Garden
Since returning to school in September, Glade Primary has received the Royal Horticultural Gardening Award Levels, 2, 3 and 4 (received this week!). We have made a strong commitment to developing outdoor learning across the school. This is particularly beneficial in the current climate where social distancing is easier to maintain outside.
I have attached some photographs of our children learning outside the classroom.